Sports, culture and recreation in one
The Zell am See-Kaprun region is one of the most beautiful year-round holiday destinations in the entire province of Salzburg. Summer skiing on Kitzsteinhorn, cooling-off in the lido at Lake Zell, enjoying the glacier sun in midsummer – experience all of that and much more at your holiday home in Zell am See.
What about a neat town walk including a shopping tour? The glorious weather in the region around your accommodation in Zell am See lends itself to alpine hikes, spa afternoons and much more.
---
Hiking paradise Zell am See
Mountains and valleys are yours to be conquered on shank's mare, be it in an athletic or a relaxed manner. The imposing 2,000 m high Schmittenhöhe rises outside Zell am See. Your holiday home in Zell am See is only a stone's throw from the next hiking trail. Or would you prefer a relaxed, enjoyable walk through the shopping streets in the town centre?
---
Live webcam of Zell am See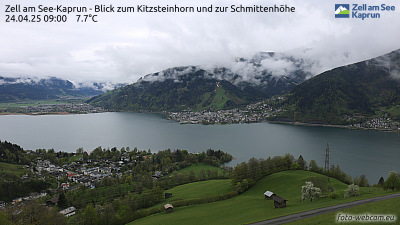 ---
Winter holiday in Zell am See
Snow-reliable downhill slopes to the valley, each with an altitude difference of 1,000 m, 90% of which can be snowed artificially. Winter hiking trails at 2,000 m, art on the mountain, rustic mountain huts and modern restaurants, halfpipes, timed slopes, carving options and much more facilitate your perfect winter holiday.
---
Ski map and hiking map
Get a first idea of the lifts and slopes of the Zell am See – Kaprun region!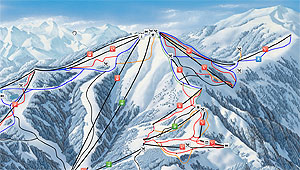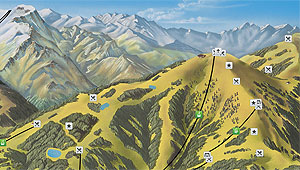 ---
Hohe Tauern National Park
Your holiday home in Zell am See is close to one of the world's most beautiful national parks. Hohe Tauern National Park with its glorious nature and wildlife combines pristine nature with things worth seeing. Explore this wild, wonderful alpine region during your holiday in Zell am See. The Kitzsteinhorn summit is located at its core.
Being Austria's oldest national park, over a third off all plants native to Austria and more of half of all mammals, reptiles, amphibians and birds can be found in Hohe Tauern National Park – all of that in close proximity to your holiday home in Zell am See.
---
Sports & culture in Zell am See
The extensive system of biking trails of the province of Salzburg connects Zell am See with exciting paths and trails. There's also a lot to see in town. Cultural buffs will visit the town's parish church "Zum Heiligen Hippolyt" or the town museum. Ice hockey and football action of the local clubs is equally exciting.